MEMORIAL TO OUR FOUNDER
MICHAEL J. HAWTHORNE
"Dad was not only the founder of U Rent Em Canoe but he was a permanent fixture
here at the livery and in our community. His passion for the family business has
been passed on to my brother and I and his grandchildren. He will be missed but all
that knew him feel his enthusiasm every time they float the Thornapple."
~ Julie Hawthorne-Fox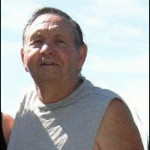 Michael J. Hawthorne
(September 10, 1936 – October 1, 2013)
Michael Joseph Hawthorne left his beloved home of Hastings, Michigan to meet his maker on October 1st. 2013. Mike died with his two children at his bed side after a final day of celebrating his life with family and friends. Mike was taken by a rare and always fatal disease, PSP after waging a long and heroic battle of nearly 20 years.
Mike was a life long Hastings resident. He loved the City of Hastings and all of Barry County.
In 1966 Mike "The Canoe Man" Hawthorne started the family business U Rent Em Canoe Livery and saw it grow to be West Michigan's oldest and largest canoe, kayak and tube rental. Mike actively participated in the livery every weekend. He enjoyed riding shot gun during Sunday clean up and greeting his old friends as they came off the river.
Mike was a Hastings High School graduate and lettered in tennis and football. He attended the University Of Houston where he studied drafting and began a life long love affair with the state of Texas. After college Mike was employed as a draftsman at EW Bliss. While employed at Bliss he took over his father's business Hastings Ice & Fuel and was later a licensed realtor.
Mike had an enthusiasm for life. He loved his family, friends, the Thornapple River, his beloved Middle Lake property, local politics, high school sports, the Olympic Games, old tractors, dune buggies and Indy racing.
Mike was a baptized Presbyterian who rarely attended church until finding the Lord in his later years.
Mike leaves behind his son Steven Hawthorne, his daughter Julie Fox, his son in law Jim Fox, his grandchildren Sydney, Kelly and Ashton and best friend Cynthia Miller.